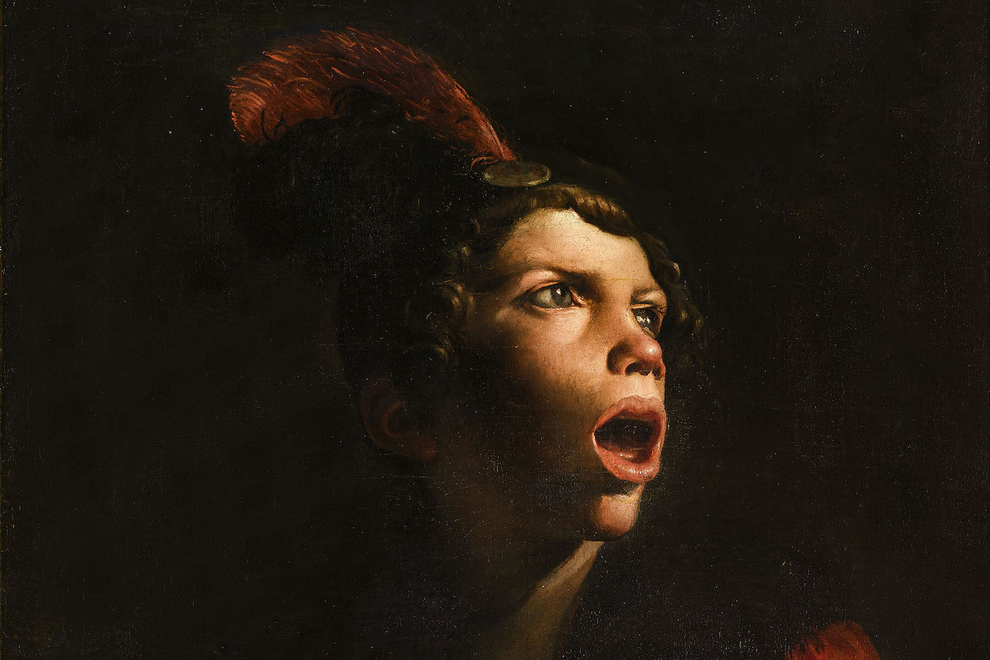 Lucca
January 11, 2022
Broker Immobiliare
Lucca's exhibition: "I Pittori della Luce", from Caravaggio to Paolini
Lucca, an ever more coveted cultural and tourist destination among Tuscan art cities
The city of Lucca, nicknamed "the city of 100 towers and 100 churches", houses endless historic and artistic gems worth visiting, as Lucca is one of the few Italian cities to have kept intact all its medieval splendor of its historic center.
Located in northern Tuscany, between Pisa and Florence, the city of Lucca stands out as one of the most acclaimed tourist destinations among Tuscan art cities. Its splendid hills and hamlets, historic center, ring of walls, bars, monuments, churches, towers, and people will let you experience the Italian way of life in its purest form.
This fantastic part of Tuscany – among art cities, hills, hamlets, and seaside locations – is not only a spectacular location to spend a weekend or holidays. It also is a territory to be experienced year-round. In these magical locations, Broker Immobiliare Exclusive Real Estate lists luxury apartments, penthouses, villas, and farmhouses for sale in Lucca and its province.
Lucca is a city worth visiting for its great beauty and the many sights, and especially during this period. An important art exhibition has been set up, which details through some 1600s masterpieces the role of light in painting, starting from Caravaggio – the main figure in art history – and up to Pietro Paolini, Lucca's main figure for the most important aesthetic themes of the new naturalistic school.
The exhibition, curated by Vittorio Sgarbi and open from 8 December 2021 to 2 October 2022 at Cavallerizza in Piazzale Giuseppe Verdi, house around 800 works from Italian and foreign museums and from Dioceses, as well as prestigious collections both private and international. They are works by several painters who have emulated Caravaggio or met him, by some who perhaps bested him or even anticipated his work. These painters are the luminists, called "I Pittori della Luce" in Italy, as light is the main feature in all their works – alive, ever present, and innovative light.
Some of the exhibition's artists: Caravaggio, Pieter Paul Rubens, Pietro Paolini, Jusepe de Ribera, Mattia Preti, Matthias Stomer, Pietro Ricchi, Trophime Bigot, Giovanni Serodine, Giovanni Domenico Lombardi, Orazio Gentileschi, Orazio Riminaldi, Orazio Borgianni, Giovanni Baglione, Bernardino Mei, Paolo Biancucci, Rutilio Manetti, Niccolò Tornioli, Bartolomeo Manfredi, Giovanni Francesco Guerrieri, Simone del Tintore, Francesco Rustici, Bernardino Santini, Antiveduto Gramatica, Valentin De Boulogne, Antonio Gherardi, Cecco del Caravaggio, Tomaso Salini, Baccio Carpi, Angelo Caroselli, Pseudo Caroselli, Pietro della Vecchia, Girolamo Scaglia, Giovanni Coli e Filippo Gherardi, Paolo Guidotti, Paolo Biancucci, Giovanni Battistello detto Caracciolo, Pietro Sigismondi, Alessandro Turchi detto l'Orbetto.
The real piece de resistance is the set-up, with majestic sculptures by Cesare Inzerillo and Marilena Manzella, which emerge from the dark walls along with the paintings and are magnified details of the latter. Original music by Lello Analfino livens up the rooms, true sound poems built, recorded, composed, imagined, desired, as though they could be heard by these authors who still "move" with us through these rooms.
The exhibition is promoted by the Tuscany Region and the City of Lucca, with Contemplazioni as a producers and as artistic directors. It boasts collaboration by the bank Fondazione Cassa di Risparmio di Lucca – exhibiting several works from its collection – and by Lucca's Chamber of Commerce and Lucca Promos.
From 08 December 2021 to 02 October 2022
LUCCA – Cavallerizza, Piazzale Verdi
OPENING TIMES: every day from 10 am to 8 pm (ticket booth closes as 6:45 pm).
TICKET FEE: full price 12€, reduced 10€ (for under 18s, over 65s, university students), students 6€. 11 to 20 people groups 9€. Free: up to 6 years old, people with disabilities and their caregivers.
FOR INFO
CALL: +39 389 2346010
OR EMAIL: [email protected]
Broker Immobiliare Exclusive Real Estate