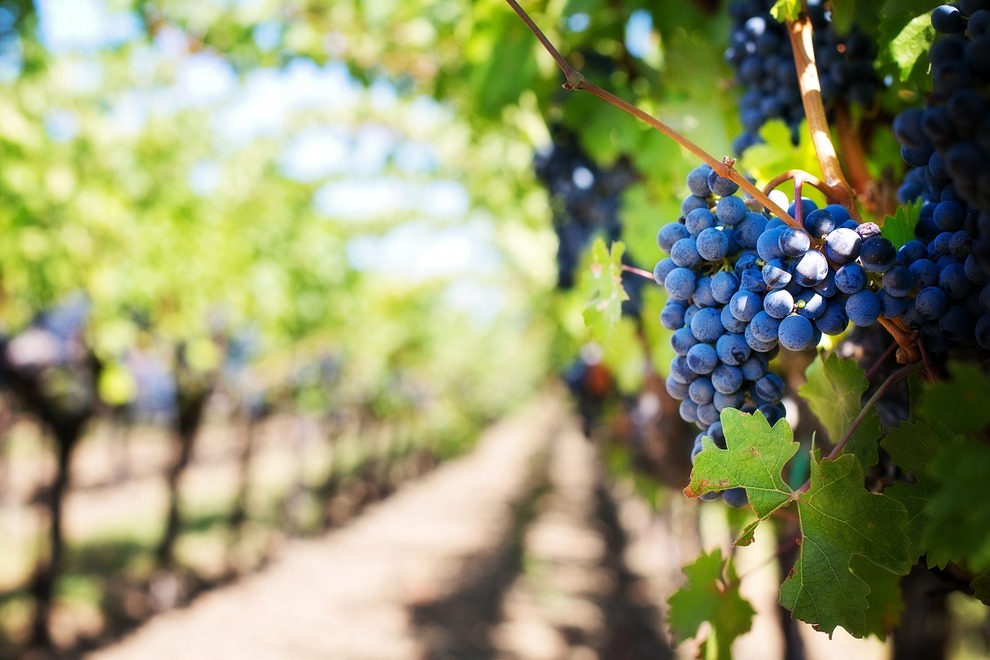 Arezzo
January 27, 2022
Broker Immobiliare
The "Strada del Vino" of Arezzo, an itinerary through sceneries and luxury properties
Let the scent of wine be your guide
Tuscany's "Strade del Vino" (wine paths) are itineraries winding through wine making territories which have many commercial farms with wine cellars and vineyards, as well as historic art cities, natural attractions, and great wine tasting opportunities.
These itineraries are a great way to promote tourism and the territory's development of rural areas aimed at enhancing the value of wine production within a cultural, environmental, historical and social context.
The "Strada del Vino Terre di Arezzo" is ca. 200 km long, from Valdarno – including San Giovanni and Montevarchi – up to the naturalistic itinerary of Cavriglia. It stops in Ambra towards Valdichiana and in Monte San Savino and Lucignagno, among vineyards and olive groves. Other stops are Foiano, Pozzo, Marciano and Cortona, as well as Castiglion Fiorentino and Arezzo, in the middle of four valleys rich in history and culture, and from Arezzo to Casentino, with the Foreste Senesi Park and Setteponti at the foot of Pratomagno. The last leg of the itinerary stops in Borro and near Loro Ciufenna and the parish of Gropina. The final location is back in San Giovanni Valdarno, passing through Castelfranco di Sopra.
In this splendid Tuscan territory, Broker Immobiliare Exclusive Real Estate lists luxury villas and farmhouses for sale. There are prestigious properties listed for sale in the hills of Arezzo, surrounded with typically Tuscan sceneries, with many vineyards, olive groves, chestnut groves, and woods, as well as beautiful architecture and archaeological sites dotting the entire itinerary.
Not only you will have the opportunity to taste Arezzo wine and typical food, but also to meet people, experience the hospitality, traditions, nature, and art.
It is like traveling back in time to experience, admire, and explore the Arezzo territory with its many flavors, events, histories, and antique objects.
In the Colli Aretini area of Arezzo, DOCG wine (Controlled and Guaranteed Designation of Origin) is produced, and there are three DOC (Controlled Designation of Origin) wine making areas for reds, whites, and vinsanto: Cortona, Valdichiana, and Valdarno di Sopra. The main blueberry grapes grown in the area are Sangiovese, Canaiolo, Malvasia Nera, Syrah, Cabernet Sauvignon, Merlot; white berry grapevines are Trebbiano, Malvasia bianca, Chardonnay, and Grechetto.
Chianti wine from Colli Aretini is nicely paired with food, great with red meat and with typical Valdarno dishes. Cortona DOC wine has many variations: Chardonnay, Grechetto, Pinot Bianco, Riesling Italico, Sauvignon, Rosato, Cabernet Sauvignon, Gamay, Merlot, Pinot nero, Sangiovese, Syrah, Vin Santo, and Vin Santo Occhio di Pernice. This considerable amount of variations can be paired with an ample choice of dishes, and are best paired with meat or game. Vin Santo is great with desserts.
From June to early October, the wine cellars along the Strada del Vino Terre di Arezzo only take reservations for visits and tastings, offering a great opportunity for a first-hand experience of commercial farms and to appreciate typical local products, such as PGI Tuscan extra virgin olive oil, IGP Chianina meat and Valdarno fowl, as well as pecorino cheese from Casentino, Prato, and chestnuts and zolfino beans from Pratomagno, among many other products.
Not only this land is a spectacular location to spend a weekend or holidays, but it also is a territory to be experienced year-round. In these magical locations, Broker Immobiliare Exclusive Real Estate lists luxury villas and farmhouses for sale along the "Strada del Vino" in Arezzo.
Broker Immobiliare Exclusive Real Estate