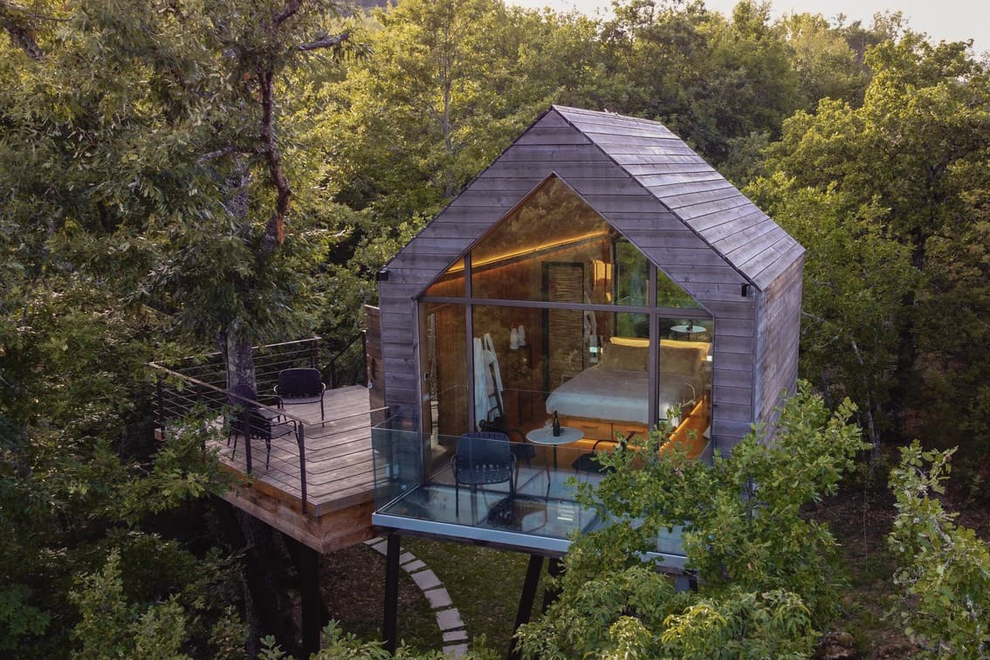 Tuscany
August 10, 2022
Broker Immobiliare
Glamping and Agricamping in Tuscany
Some tips for opening a successful glamorous campsite
Finally, the Tuscany region has dictated clear rules on agricultural campsites, in full respect of the environment and sustainability, regulating agritourism activities, educational farms and wine tourism with a specific law.
An articulated text, the first in Italy, which provides a long-awaited compass on the subject and in the sector, these are the main innovations.
Activities related to the rural world can be carried out throughout the region and not only in the municipality of reference of the farm or in the neighboring municipalities. For example, educational, cultural, traditional, religious and cultural tourism, recreational, sports, hiking and horse-riding activities.
The creation of toilets and sports facilities from scratch is simplified by referring only to the urban planning rules of the municipality of reference.
It is specified that the activity of administering meals, tasting and tasting and promotional events can also be carried out in open spaces, or with take-away and home delivery.
As it is specified that the studios can be used in existing buildings that do not require renovations.
Monobloc kitchens without open flame can be set up in the rooms.
The agrisosta camper free for 24 hours is redistributed, which allows companies to enter the amateur hospitality circuits for campers.
With regard to the agricampings, it is now clear that tents, campers, caravans and mobile homes with rotating mechanisms in operation can be used, set up by entrepreneurs in a maximum number of 12 for agricamping and with a total closed area of ​​70 square meters and 110 square meters if including verandas and accessories, internally equipped with sanitary facilities and a kitchen.
In particular, clarification is given on pitches for hospitality in open spaces that can be located in multiple company sites, even individually, and the specification for those on sloping land that can be built with wooden structures or other suitable material is interesting.
In the event that only pitches are built with means of stay set up by the entrepreneur and equipped with sanitary facilities and laundry: in this case it is not necessary to create the common services.
So the new Glamping, retire tents to be erected, pegs and mosquito nets, regulating the installation of elegant and equipped tents, yurts, tepee tents, transparent igloos, houses suspended on trees or on stilts, without giving up the comforts of a hotel. superior class, I offer its guests a five-star outdoor stay.
Widespread first in America, England and France after the pandemic, Italy too has suffered the fascination of glamping and sustainable tourism and the use of recycled and biodegradable materials.
However, accommodation is not everything. Glamping is an experience: hydromassage (perhaps heated), saunas, yoga or pilates classes, tastings of local products at zero kilometer are just some of the many high-end services that characterize this new trend. All in the open air.
Glamping especially appeals to couples and young people who are always looking for new adventures, preferably trendy. In Tuscany there are already some high-level structures almost everywhere, from Maremma to Garfagnana.
Broker Immobiliare Exclusive Real Estate, can support the customer in finding a unique location, where he can start his own Glamping or Agricamping business.
The fundamental element for the success of this type of activity has always been the place and the naturalistic context, in addition to the proximity to cities of art, services and the sea.
The search for nature, the need to get away from the routine and hectic pace of everyday life but without sacrificing comfort. Glamping, glamorous campsites, in the literal sense, embody the identikit of today's traveler: attentive to a slow and sustainable way of traveling but in constant search for new emotions.
Our region has everything to offer to tourists looking for breathtaking views, excellent food, direct contact with the territory, intimacy with nature, the sea, hills and cities of art.
In Tuscany, Broker Immobiliare Exclusive Real Estate, offers for sale some prestigious properties suitable for this new type of business:
Splendid farmhouse with outbuilding and swimming pool, in typical Tuscan style, with a 4-hectare flat park and a small private lake, for sale in the Lucca countryside.
Charming and characteristic property for sale in Camaiore, with over 7 hectares of land, olive grove, swimming pool and open views of the surrounding hilly landscape, typical of these areas of Tuscany.
Splendid estate of over 8 hectares, for sale on the Pisan hills, is the ideal environment for those who want to realize the dream of a country estate where they can produce their own oil and wine or, for those looking for an agritourism business of high level with wine and olive farm.
Farmhouse with swimming pool for sale in the Pisan hills, set in 5 hectares of land, set in a panoramic position and with a magnificent view that sweeps from the surrounding hills to the sea.
Large and characteristic farmhouse with vineyard, olive grove and 10 hectares of flat land, for sale on the hills of Lucca, located on the very first hill slopes and easy to access, in a panoramic position and just a few minutes from all the main services.
Broker Immobiliare Exclusive Real Estate